Research Assistant CADET - [Archived Advertisement]
First listed on: 16 September 2021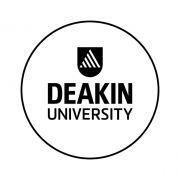 Based at Barwon Health, Geelong
Full-time (36.75 hours per week), fixed term for 12 months with the potential for extension
RES_148 $65,363 + 17% Superannuation
Deakin's Institute for Mental and Physical Health and Clinical Translation (IMPACT) uses cutting-edge approaches to translate our medical research from the laboratory to real-world solutions. We are currently seeking to appoint a Research Assistant to assist with research in the area of clinical trials in psychiatry. You will be actively involved in the day-to-day conduct of clinical trials of novel treatments for depression. A crucial element of your role will see you recruit and interview potential trial participants, screening them for suitability to enter the clinical trials, and if suitable enrol them in the trials and collect data from participants at scheduled appointments as described in the trial protocol.
The incumbent will also be involved in data entry and data management, will undertake management of biological samples, assist in recruitment strategies and participant contact, and undertake general administrative duties involved in research conducted within the unit. These are multi-site clinical trials, and the incumbent will work as part of a team of researchers, with small teams based at each site.
Your key responsibilities will include:
Data collection for the study via conducting interview assessments with research participants using psychiatric rating scales and other validated questionnaires
Recruitment and follow-up of research participants (including booking appointments)
Managing the research projects in which they are involved on a day-to-day basis by ensuring that data is being collected and stored appropriately
Effective communication and liaison with other research staff within the IMPACT Institute, Deakin University, Barwon Health and other collaborating groups
Familiarity with the principles of Good Clinical Practice (GCP) and a commitment to operate within these guidelines
Maintaining strict standards of confidentially
Attend relevant meetings and participate in planning and review of research project(s)
To be successful, you'll have:
Completion of a degree or post-graduate qualifications in psychology, nursing, social work or other relevant discipline
Demonstrated communication and interpersonal skills with the ability to produce clear and accurate communications
Proven capability to work positively and effectively as part of a collaborative work team, to accommodate and work well with different working styles and to work independently where required with a demonstrated ability to liaise with (and or negotiate with) research participants and other research teams
Demonstrated written and administrative skills including proficient use of Microsoft Office products
Demonstrated organisational skills including the ability to maintain a high standard of data record keeping, attention to detail and a demonstrated ability to meet competing deadlines
Experience in clinical interviewing using psychiatric rating scales and other validated questionnaires for people with mood disorders would be highly desirable
Previous experience in clinical trials (preferably investigator-initiated trials) *desirable
Clinical or research experience in psychiatry with a sound knowledge of current psychiatric principles and practices *desirable
Previous experience in data entry and management using REDCap *desirable
Demonstrated skills in the publication of research journal articles, conference papers, report, or professional or technical contributions and / or demonstrated skills in the preparation of research manuscripts *desirable
Experience in pathology (blood samples) * desirable
For a copy of the position description and to apply, please visit Deakin Careers.
Applications for this position close on Wednesday 29th September.
SPECIAL REQUIREMENTS
This role requires the incumbent to apply for and maintain a Working with Children Check (refer to Deakin's Recruitment Procedure for further details) and a Police Check will be required
Infrequent work outside business hours may be required (e.g. work at evening or weekend events may be required)
Please submit your resume, a short cover letter and responses to the Key Selection Criteria.
For a confidential discussion regarding this position, please contact Dr Melanie Ashton, Associate Research Fellow CADET, at m.ashton@deakin.edu.au
Are You Ready?
Deakin is a Victorian university with a global impact. We are an agile, dynamic and innovative university committed to making a positive impact through our excellence in education, research and innovation and the contributions we make to the wider community.
We understand that our reputation has been built on the dedication and expertise of our staff and we offer a dynamic and diverse working environment with opportunities to grow and develop careers. We believe that a progressive, thriving culture will ensure that people choose to come, and stay at Deakin and contribute to our ongoing success.
We value diversity and aim to build an inclusive environment that champions, embraces and respects differences. We support and encourage applications from Aboriginal and Torres Strait Islander people, and people of all cultures, sexual orientation, and genders.
Closing Date:

29 Sep 2021
Location:

VIC - Geelong
Salary:

$65,363 + 17% Superannuation
Work Type:

Contract/Temp
Category:

Clinical Research/Trials
Psychiatry/Psychology
Social/Human Services