First listed on: 01 November 2021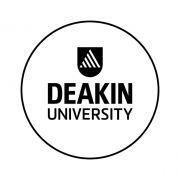 Based at Western Health, Sunshine
Part-time (0.6), fixed term for 3 years
Level A from $71,348 OR Level B from $100,837 + 17% Superannuation
Deakin's Faculty of Health is recognised in Australia and internationally for its teaching, training, research and service to its communities. Working as part of the School of Nursing and Midwifery onsite at Western Health, the Research Fellow / Associate Research Fellow in Aboriginal Health will support and assist with quality research into issues affecting the health and wellbeing of Aboriginal patients engaged with Western Health. The Research Fellow / Associate Research Fellow in Aboriginal Health will help ensure that Western Health is culturally sensitive, safe and welcoming to Aboriginal people.
We are accepting applications from Level A Associate Research Fellows and Level B Research Fellows - level of employment will be negotiated depending on the individual's educational preparedness and work experience.
Your key responsibilities will include:
Provide an excellent contribution to the School of Nursing and Midwifery-Western Health partnership research programs
Exhibit and/or publish high quality research in journals of high repute
Contribute to the achievement of both Deakin and Western Health's strategic goals in research, engagement and innovation
Contribute to the research achievement of the Faculty
Undertake professional and administrative roles and responsibilities that enhance the discipline and Deakin
Develop relationships with research, community, industry and government for enhanced research outcomes
To be successful, you'll have:
An understanding of Aboriginal health issues, systems and policies at the local and state level
Demonstrated commitment and capability to make a positive difference in Aboriginal health and/or wellbeing
Ability to engage the Aboriginal Community
A track record of ongoing professional development, preferably postgraduate studies, preferably in the area of nursing or health
Postgraduate education in health in a relevant discipline and/or other relevant qualifications and experience
Ability to make a contribution to communities through research
Capacity to contribute to leadership of research and administration
Excellent interpersonal skills and a proven ability to establish good working relationships with colleagues
Experience in developing and writing grant and ethics applications *desirable
Emerging reputation in research and scholarship through publications and/or exhibitions *desirable
Demonstrated organisational and project management skills, including the ability to work in diverse and complex environments with limited supervision *desirable
Current Driver's Licence *desirable
For a copy of the position descriptions, please see below:
Position Description - Associate Research Fellow in Aboriginal Health Level A - 514754.pdf
Position Description - Research Fellow in Aboriginal Health Level B - 514754.pdf
Applications for this position close on Monday 29th November.
This role requires the incumbent to apply for and maintain a Working With Children Check (refer to Deakin's Recruitment Procedure for further details).
Please submit your resume, a short cover letter and responses to the Key Selection Criteria.
For a confidential discussion regarding this position, please contact Professor Bodil Rasmussen, Chair in Nursing, Western Health Partnership, at bodil.rasmussen@deakin.edu.au
Are You Ready?
Deakin is a Victorian university with a global impact. We are an agile, dynamic and innovative university committed to making a positive impact through our excellence in education, research and innovation and the contributions we make to the wider community.
We understand that our reputation has been built on the dedication and expertise of our staff and we offer a dynamic and diverse working environment with opportunities to grow and develop careers. We believe that a progressive, thriving culture will ensure that people choose to come, and stay at Deakin and contribute to our ongoing success.
We value diversity and aim to build an inclusive environment that champions, embraces and respects differences. We support and encourage applications from Aboriginal and Torres Strait Islander people, and people of all cultures, sexual orientation, and genders.
We understand that our academic workforce is increasingly diverse, and we recognise academic careers may be placed on hold throughout many life circumstances. Achievement relative to opportunity places more emphasis on the quality, as opposed to the quantity of research outputs. In your application, we strongly encourage you to comment on your achievements relative to opportunity.
Closing Date:

29 Nov 2021
Location:

VIC - Sunshine
Salary:

Level A from $71,348 OR Level B from $100,837 + 17% Superannuation
Work Type:

Part Time
Category:

Health/Health Sciences
Indigenous Studies