First listed on: 05 July 2021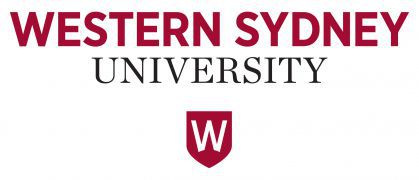 Applications for 2021 are now open and close in August 2021
Western Sydney is one of Australia's largest and most dynamic universities, with a geographic footprint across one of the nation's most important economic and diverse metropolitan regions. Our research reputation facilitates research partnerships across the world, creating a global network around Western's research and our research community. The University's research concentration and achievement is reflected in the recognition of its excellence – nationally and internationally.
Research at Western spans four interdisciplinary themes aligned with internationally recognised strengths, National Research Priorities and the future of Western Sydney:
Education and Work
Environment and Sustainability
Health and Wellbeing
Urban Living Futures and Society

If you are seeking a rewarding research career, Western is the ideal destination. Western Sydney University is currently calling for applications for Research Theme Fellows. As a Research Theme Fellow you will strengthen the University's national and international profile through collaborative, problem-focussed research aligned to Western's research themes.
Western Sydney University is looking for innovative, collaborative, solution-focussed researchers to work with leading academics across its research themes. Western's Hawkesbury Institute for the Environment, the MARCS Institute for Brain, Behaviour and Development, Translational Health Research Institute, NICM Health Research Institute and the Institute for Culture and Society are home to multidisciplinary research concentrations which among the strongest in the world. Your role as a Research Theme Fellow will be to connect Western's research strengths with key issues within your theme and expertise, using those connections to make lasting change.
As a Research Theme Fellow you will have the opportunity to create a lasting platform of stakeholder engaged research and accelerate your research career. The successful applicants are expected to be developing a strong international standing and research reputation, an excellent research background with industry and community links, the potential to win competitive research income, and an excellent publication record.
We are seeking enthusiastic and engaged academics to take up these prestigious fellowships in a number of target research areas:
Arts and Mental Health
Digital Health
Disability
Healthcare response and system resilience
Indigenous health
Circular Economies
Creative Cultures
Safe and Affordable Housing
Smart Construction
Urban Transformation
Advanced Materials & Manufacturing
Agriculture/Protected Cropping
Bushfire and natural Hazards
Food, Water and Sustainability
STEM Education
Early childhood Education and Health
Applicants must hold a research doctoral degree (equivalent to an Australian PhD degree), and preference will be given to external applicants and applicants who have joined Western Sydney University within approximately two years of the closing date for applications. Fellows will be expected to commence their appointment by December 2021 or early 2022 and will undertake their research in Institutes, Schools or Strategic Research Initiatives as appropriate for a period of up to four years with a maximum 30% teaching load.
For Fellows with exceptional performance there will be opportunity for an ongoing position to be negotiated after the completion of the third year of the Fellowship.
For further information about this position and what is required to apply, please refer to the Research Theme Fellowship Scheme Guidelines, Position Description and online Application Form.
Applications must be prepared in accordance with the Research Theme Fellowship Scheme Guidelines and submitted on-line via the University's Careers webpage by the stated closing date.
Remuneration Package: Academic Level C – Salary $128,856 to $148,011 p.a. plus 17% Superannuation, plus Leave Loading
Position Enquiries: Sandra Lawrence, via sg.lawrence@westernsydney.edu.au
Closing Date: 8.30pm, Sunday 29 August 2021
To be eligible for these positions, you must provide evidence of your full-time Working Rights in Australia at time of application.
Closing Date:

29 Aug 2021
Location:

NSW
Salary:

Remuneration Package: $152,336 to $174,748 p.a.
Work Type:

Full Time
Category:

Environmental Science/Earth Science
Health/Health Sciences
Sustainability
Urban/Strategic Planning