Recycling revolution looms

Print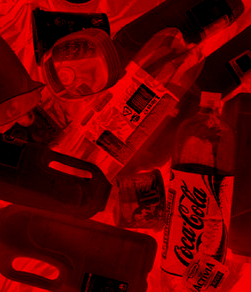 A new company is trying to raise money for what it calls an "infinite recycling" process.
The company Samsara is attempting to commercialise technology discovered by researchers from the Australian National University that could overturn traditional models of plastics recycling.
Samsara's process involves using an enzyme to break existing plastic bottles or other items down to a form that can be reused in the plastics production process.
The chemical depolymerising of plastic allows the reuse of monomer building blocks, which can re-make plastic products suitable for food-grade usage.
The enzyme breaks down plastic bottles or containers to leave a powder behind, in a process that works on coloured and clear plastics.
Samsara founder and chief executive Paul Riley says the process can be repeated again and again.
"It's infinite recycling," Mr Riley told reporters this week.
Supermarket giant Woolworths has a 25 per cent stake in Samsara, while the CSIRO's venture capital arm, Main Sequence, holds 40 per cent, the ANU has 15 per cent and Mr Riley holds 15 per cent.
The company is seeking to raise money to build a larger facility with a throughput of 20,000 tonnes each year.
"We're in the process of developing plans for a factory," Mr Riley said.
"We're looking for partners who can help us internationally."
Experts say that about 7.3 billion tonnes of the 9 billion tonnes of plastic ever produced is still in existence.