New Newcastle Uni duties dealing out

Print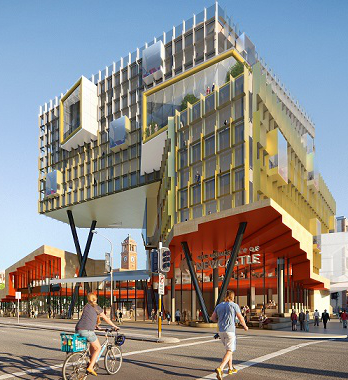 The University of Newcastle is getting serious with its plans for a new inner-city campus.
The University has put out the call for companies to tender for the first stage of the multi-million dollar project.
The cutting-edge education precinct has been dubbed 'NeW Space', and will be geared largely to house the Business and Law faculty.
The 10-storey 'vertical campus' applies a number of contemporary architectural and educational ideas.
It will feature no conventional lecture theatres or classrooms, instead hoping to engage students with technology and internet-based facilities.
There will be a number of "urban rooms" on the top floors, looking out over the attractions of Newcastle. The building will also feature a central 'dynamic learning hub' – three storeys of open and interactive space, the designers say.
The $95 million project has been funded by Federal and State Governments and the University, and is expected to be complete in early 2017 to form a key part of Newcastle's inner-city revitalisation.
Newcastle MP Tim Owen says te tender process is progressing well, and all timeframes have been kept so far.
Meanwhile, mine rectification works are will be carried-out at the intended construction site, with a local contractor signing on for the work this week.