Mesh case falls in women's favour

Print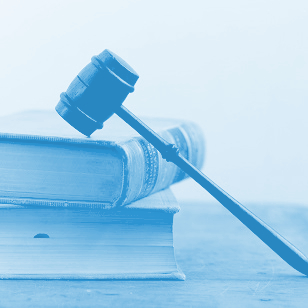 Australian women have won a landmark vaginal mesh class action against Johnson & Johnson.
Hundreds of women crippled by faulty transvaginal mesh devices have won a landmark case against the multinational giant over the mesh and tape products implanted to treat pelvic prolapse or stress urinary incontinence.
In many cases, the implants left women in severe, debilitating and chronic pain, often unable to have intercourse. These effects came coupled with an immense psychological toll.
The mesh tended to erode internally, causing infections, but it is near impossible to completely remove, Australia's federal court has heard.
The three women who led the action – Kathryn Gill, Diane Dawson and Ann Sanders – described their pain as "so bad she struggles to breathe", "excruciating", and like "there was a blade in her vagina".
The devices are a lucrative earner for Johnson & Johnson, with the court being told Australian women were used as "guinea pigs" in an experiment by the company, which took a "sell first, test later" approach.
Without proper safety testing, Johnson & Johnson and associated companies were shown to have launched a "tidal wave" of aggressive promotion at doctors, marketing the devices as cheap, simple to insert, relatively risk-free and profitable
Meanwhile, the companies worked hard to minimise potential dangers, despite clearly knowing the potential for serious complications.
Federal court justice Anna Katzmann found the companies engaged in misleading and deceptive conduct and negligence.
"The risks were known, not insignificant, and on the respondents' own admission, could cause significant and serious harm if they eventuated," Katzmann found.
"A far more cautious approach was warranted than the respondents took.
"Ethicon [an arm of Johnson & Johnson] conducted no or no adequate clinical trials on the devices before taking them to market," she said.
When complaints came in from doctors and patients, the company failed to properly investigate.
"In some cases, they were ignored altogether," Katzmann said.
The company remained publicly silent about the risks.
"They remained publicly coy about what they knew or did not know about all of them."
Katzmann rejected the defendants' suggestion that the complications were rare.
"I was satisfied that a number of the pleaded complications are not uncommon, and some in fact are common," she said.
Johnson & Johnson can still appeal.