Big heart risk for cancer patients

Print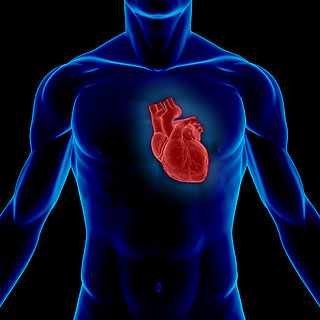 US researchers say over one in ten cancer patients die from heart and blood vessel problems, rather than cancer itself.
For some cancers, like breast, prostate, endometrial, and thyroid cancer, around half will die from cardiovascular disease (CVD).
Researchers compared the US general population with over 3.2 million US patients who had been diagnosed with cancer between 1973 and 2012.
Among the 3,234,256 cancer patients, 38 per cent (1,228,328) died from cancer and 11 per cent (365,689) died from CVDs.
Among the deaths from CVD, 76 per cent were due to heart disease, and the risk of dying from CVD was highest in the first year after a cancer diagnosis and among patients younger than 35 years.
The majority of CVD deaths occurred in patients with cancers of the breast (a total of 60,409 patients) and prostate (84,534 patients), as these are among the most common cancers to be diagnosed.
In 2012, 61 per cent of all cancer patients who died from CVD were diagnosed with breast, prostate, or bladder cancer.
The proportion of cancer survivors dying from CVD was highest in bladder (19 per cent of patients), larynx (17 per cent), prostate (17 per cent), womb (16 per cent), bowel (14 per cent) and breast (12 per cent).
Patients who were more likely to die from cancer than from CVD were those with the most aggressive and hard-to-treat cancers, such as cancer of the lung, liver, brain, stomach, gallbladder, pancreas, oesophagus, ovary and multiple myeloma.
"We also found that among survivors with any type of cancer diagnosed before the age of 55 years, the risk of cardiovascular death was more than ten-fold greater than in the general population," said Dr Kathleen Sturgeon, an assistant professor in public health sciences.
"Cancer survivors with cancer of the breast, larynx, skin, Hodgkin lymphoma, thyroid, testis, prostate, endometrium, bladder, vulva, and penis, are about as likely to die of cardiovascular diseases as they are to die of their initial cancer.
"The risk of death from cardiovascular diseases is several times that of the general population in the first year of diagnosis; sometimes, this risk decreases, but for most, this risk increases as survivors are followed for ten years or more.
"Increasing awareness of this risk may spur cancer survivors to implement healthy lifestyle behaviours that not only decrease their risk of cardiovascular disease, but also the risk of cancer recurrence."